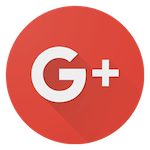 Excellent Service
Nice People
Thanks!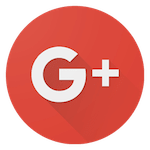 Started Krav Maga in April and just fell in love, great instructors the environment is nice. Everyone is here to learn self defense no one is rude, has a family feel. The gym is modern, bathrooms are clean and kept that way. It is a large gym with 2 mats, a boxing ring, and an area to lift weights. Krav Maga has helped me out in some situations, the instructors keep to our pace, and learning the moves is easy to remember.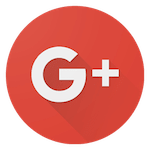 Awesome environment with excellent instruction.
I have come to call this place home. I would never think about going anywhere else!!!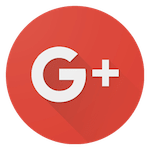 Just had the free introductory clasa.Loved it. Ended the class wanting more. The pricing is great if I was interested in the rest of the forms offered. My 45 minute bicycle commute each way from Paramount warmed me up. I would definitely sign up with longer krav maga class and closer to home. For anyone nearby I highly recommended. John was a great trainer.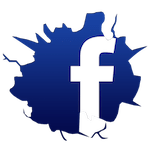 I would recommend this facility if you want to get into the best shape of your life and to be able to take care of business if someone ever bully's you or a loved one. The teachers are first class also.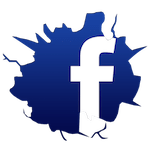 Just want to let everyone know how great this school is actually is base on the base fundamentals of training of martial arts-self defense. With multiple areas of disciplines. Muay Thai. jujitsu. Boxing. Crossfit. But most of all Krav Maga. With different training scenarios. From learning the basic fundamentals of punching blocking. Knife fighting. Weapons. Multiple attackers. Active shooter scenarios. Rape prevention tactics especially law enforcement training. Kid training for anti bullying seminars. All women seminars. All these factors come from constant training from the chief instructor down to the rest of different instructors that bring a different skill set to this venue. Now that this academy has incorporated yoga as well. This is one of your best one shop academy that provides team work leadership unity. But most of all the most important factor which stands out from other self defense academics. Is the actual technical training which constantly going through each class. It's all about corrections. Repetitions of movements foot work. Especially conditioning of your body to with stand any form of attack you may encounter. Love this academy. I stand by the standards this academy has established for over the past 10 year. Thank you. Hiram Figueroa USMC-Force-ReCon Sgt 77-91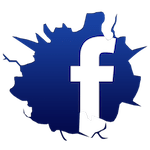 I really do enjoy this facility with excellent instructors and staff, nice gym look and with the best martial art styles being trained here such as Brazilian Jiu-Jitsu, Muay Thai, Krav Maga and including fitness. I'm a transfer from another martial arts facility as I've find this one teaches and focus more on realistic mind-set of martial arts of fight and survival as priority.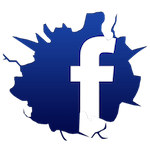 Absolutely love this place. Signed my 10 yr old up for classes to give him the confidence and knowledge to keep safe. Builds strength and agility which promotes a healthy lifestyle. Highly recommend.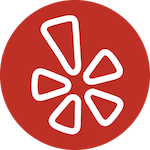 Love this gym. All the teachers are all so knowledgeable. I've taken the HDX and Krav Maga and always came out feeling like a rockstar! Highly recommend it. Especially the Krav Maga. Self defense is something every woman needs & should look into. Loved learning how to comfortable with my body, maneuvering it, and the attacker's.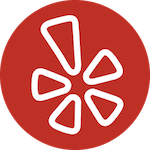 360 krav offers such an extended variety of martial arts options! It's awesome! Their Krav Maga classes are phenomenal, I took an introductory course with Lani and Candace and thry were great, very knowledgeable and friendly. Highly recommend it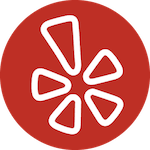 If I could give this place 10 stars, I would. The staff is amazing. From the professors, to Stephanie and Abel, we have had such a warm welcome.
It can be super nerve racking to step on mats of a new martial arts discipline. They immediately made us feel like family.
Dear Newcomers,
You are in good hands. Be brave, and give yourself a chance. Please, come try a class and see what you think.
I highly recommend 360.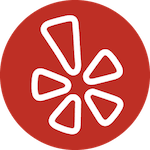 My Son Just started attending last Wednesday, and with only two days of training I'm already noticing the difference in his behavior ! My gosh this place it's amazing! Alan and Abel are great, as the rest of their staff. I believe Alan's Mom runs the front desk, she is as helpful as she's elegant kind soft spoken and classy.
Thank you so much for being available to us, We look forward to more great results. I know that we are on early stages but believe And feel this place it's a blessing to anyone that's come in with a good attitude and willingness for success.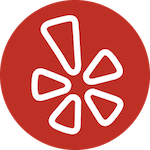 I have done Tae Kwando, Kick boxing, and Krav at multiple locations over the past 40 years, but this is the best facility by far. Alan Predolin is an excellent instructor, patient, kind, humorous, and highly intelligent. His experience is unparalleled and his knowledge of his sport is vast. His facility is quite large and spotless, and his staff, especially Stephanie, is welcoming and makes one immediately feel at home. I would highly recommend 360. The teaching could save your life.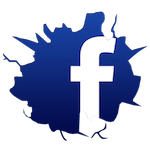 Got my butt kicked today, 2 hours of training crushes you, I love it though. Man, if you're in the area and looking for a great place to get some combat training and workout come to 360 Krav Maga Academy, awesome trainers, great environment, family oriented just a dope spot.
For me it's always been difficult for me to find fight coaches, many are arrogant and believe their way is the only way. All the coaches at 360 know their material but also are great guys and humble in how they train people. I've seen progression with every session, getting stronger, faster and better conditioning. Highly recommend this gym for anyone at all levels, regardless if you're brand new or have been training for years, they can coach you and make you better.
Thanks guys, truly been blessed with the team you guys have, and so has my son. Thanks for what you do!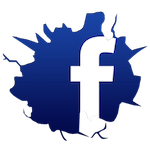 I have always wanted to learn kickboxing and I am so glad I joined 360 Krav Maga Academy. This place is amazing!!. I go to the Redhill center and Our instructors Jake & Stefan do an Awsome job in training us from teaching us proper techniques to making us work hard.( you will know what I mean when you have sore muscles the next day ;) ) All i can say if you are interested in learning Martial Arts, this is the place for you!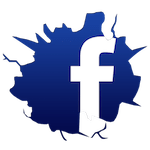 A wonderful place to learn an incredible skill. Both of my teenage daughters are first year students and they both love taking Krav Maga/bjj. As their Dad, it gives me tremendous peace of mind knowing my girls can defend themselves if needed. The instructors are knowledgeable, motivating, and friendly, Alan the owner is a master instructor and the nicest of guys. I highly recommend Krav 360 and plan on signing my girls up for another year.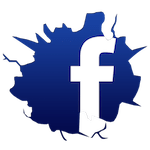 I've been with this family of people for close to 3 years. I come and go because of work but the quality of teaching is always there... same with the smiles I get when I show up...then they kick my ass with the workouts and lessons.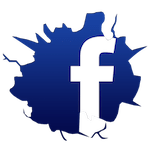 I wish I could give this place at least 20 gold stars. Because 5 blue stars is not enough at all.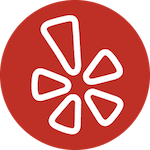 This is a great place to train. All of the instructors are excellent and they have a great culture and member base. Everyone there is really cool.
You get more than your money's worth and there is a ton of programs and classes. I've trained here for almost three years and there is much you can get out of it if you just show up on a regular basis.
Kyle and especially Alan are experts in Krav Maga, they will train you to think and fight practically without a bunch of show boat non-sense. Vick and Kyle's kickboxing classes will get you in serious shape in a hurry. There's also Bootcamp classes, BJJ and yoga. You really can't ask for more from a club.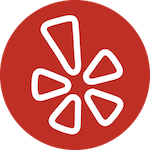 I LOVE THIS PLACE!!!
If it wasn't for the director's follow ups in getting me to come in to try the place for free, I might have forgotten to come in! I've been looking for a place like this and so glad I found it!!!
You guys MUST check it out!
I feel like I can protect myself and my loved ones a lot better now! And I've only been to ONE class!!! I'm going to sign up for a year!!! I have to come back! The class wasn't easy but it wasn't too hard as it was an all-level class and there were options...but as someone who wants to be kick ass and strong and fit, I did it! Vic was awesome and hilarious but he didn't let me get away with wimpy combat moves... I'm telling EVERYONE I know about this place! Because everyone needs to learn some self defense and have fun doing it! Great team and classmates today! Thank you all, who partnered up with me! See you soon!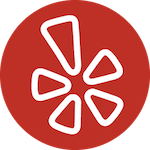 I came here years ago (I want to say 2013) when they only had Krav Maga and Kickboxing but I tore a meniscus so I have been out of commission for awhile. However I have returned and the gym is so much more than before. I tried the Thai Boxing and I'd have to say it is awesome! I also enrolled my daughters and stepdaughters in the kids class and all 4 of them LOVE IT! They ask to go Monday - Thursday.
I recommend for anyone trying to get into MMA for fitness or fun to try this gym out at least once. Ask for Abel...he is really cool and will get you set up quickly.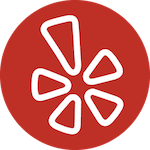 Kids training classes are AMAZING!!!
Mike does an OUTSTANDING job with the little ones, my son has been training there for a few months already and he loves it! Kids have fun there while learning!
I totally recommend this facility!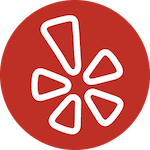 I'm almost a month into my membership and I absolutely love this place. It's a little pricey, but if you can afford it, you won't regret it! I've seen so much progress in myself while taking the krav maga and kick boxing classes, if I had time I would try out the BJJ and muay thai and more. Ever since I joined, I feel more confident, healthier, and more knowledgeable about fighting and defending myself. So far I've already learned how to strike, defend against guns, sticks, knives, and what to do when you're on the ground being choked or about to be kicked. This is just a small bit of what happens during class and I look forward to attending class every time to learn more and to improve myself. This gym has a great environment, encouraging instructors who critique you and help with your technique and always push you to do better. This place wants you to learn, build your confidence, and to become part of the family. I could say more, but I want you to find out how great this place really is!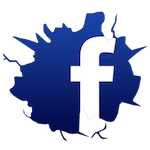 I really enjoy 😊 coming here 5 days a week. I have my 4 girls (ages 7, 10, 11, 13) in the kids class and they LOVE IT! I have done the Thai Boxing, Kickboxing, and Krav Maga, I have decided to stick with the Krav Maga for now. I am sure everyone feels intimidated when first trying a class (I did) but everyone is so nice and helpful that the hard part was actually showing up. I recommend this place to anyone looking for a great workout and self-defense skills.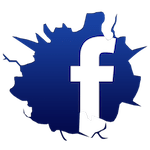 Been working out here for almost 7yrs and will never go anywhere else...tried other boxing gyms to just see what's out there and nothing compares to 360..instructors are consistent, knowledgeable, and most of all hard!! you want hard!! if you want watered down..then this is not the place for you.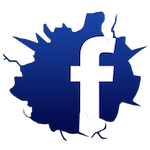 The best place in the world to transform yourself into a devastating and lethal fighting force. Bad guys beware. You will become a hardened and impervious machine. You will overpower and obliterate anyone who stands in your way. The instructors are seasoned experts. Don't let their easy going demeanor fool you, most have killed grown men with their bare hands, and so can you!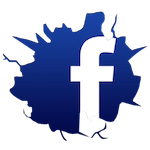 I've been training here for just over six years. The school has gone through some changes but it has always remained a consistently excellent place to train and learn new skills. The instructors are excellent and the atmosphere is one in which anyone will feel welcome to become a part of the 360 "family." I recommend it for anyone and everyone.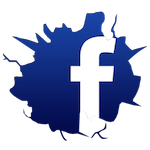 I started training at 360 in the beginning of 2012, now I'm a life member. The training atmosphere is amazing and all the instructors are phenomenal! I highly recommend to anyone looking to better their life, better their health and to learn how to protect oneself against an attacker in any given situation. Join the 360 family, I promise you won't regret it.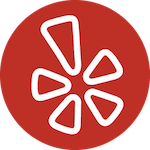 Great place to train Krav Maga, kickboxing, jiu jitsu! I've been a member since 2012. My wife and 11 year old son are also members. It has become a big part of our life as a family. Instructors are awesome! Love this 360 family!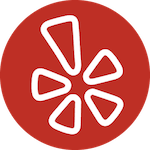 LOVE IT HERE. It's expensive but worth every penny. Krav Maga classes are an excellent mix of old and new material and it's fairly easy to pick up so if you're experienced or new, you will still be able to get a lot out of it. It's usually an even mix of men and women in the classes and they're small enough that everyone can get personal attention and instruction from the trainers. Boot camp classes are geared for masochists so go into that one with a towel. I feel a little faster and stronger every day. And the mats are cleaned daily and look and feel like it.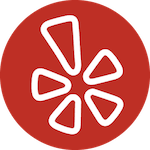 I joined 360 in June 2013 after moving from an MMA gym in my old neighborhood. With high standards due to MMA training, I was curious to see if this studio was a good fit. By far, the most spectacular studio I've trained in; great layout, modern look, friendly, knowledgeable staff that keep you smiling and push hard. I've had the most fun, best results and more motivation than ever at my 3rd home. I especially love our Tuesday kickboxing classes from 6:00-7:00 pm. We're constantly learning new techniques and every class is a daily dose of positive energy!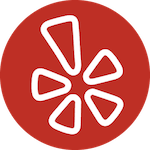 Bought a package of 10 classes on groupon. I was so nervous about going in... because I knew it was going to be a bunch of cocky douchebags who judged the weakling in me. I'm glad that I ate those words!
First, everyone is really, really nice on the staff. No judgment, no "why is he here" attitude.
Second, the people taking the classes are encouraging, helpful and supportive. Everyone was concerned about doing their best, but not at the expense of others.
The class is definitely a workout, and you learn good self defense tactics. Already my confidence feels boosted, which is good because my body hurts!
Looking forward to the next class-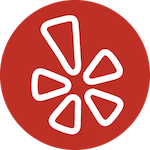 I had my first class of Karv Maga yesterday and it was such a great experience. The instructor was very helpful and would talk me through if i wasn't doing something correctly. The regulars were also very helpful and I didn't feel out of place.
The front office girl was so sweet, and took me on a tour of the place when i arrived. She even gave water to one of the students that forget to take his own.
I would definitely recommend this to anyone.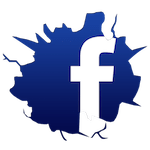 360 Krav Maga is the real deal, top notch instructors. This center is a big family I enjoy very much to train here. Also the facility is spotless.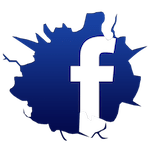 I cannot say enough about this place everyone here is completely awesome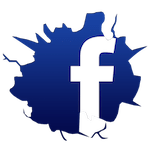 Nothing like getting choked out after a long day of work to relax the muscles. I just started at 360 but already love it, the courses are amazingly well coordinated with a more than friendly staff and a family atmosphere. Nothing says "you are welcome here" like a krav maga takedown or a good old fashion jiu jitsu submission.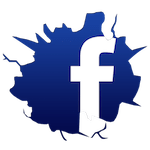 I love this place... Very happy to be back. The instructors are great and don't let you slack off. If you aren't getting the technique down they'll stop you and give you a quick one on one.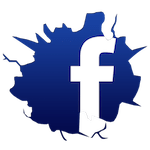 I can't say enough good things about Alan and his instructors. Top level instruction from top level practitioners. If you get a chance to train with this group you should definitely not pass it up!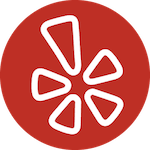 I have been coming to 360 for a few months now and have to say that I am probably even more impressed now than after the first class. Every instructor is very cool and helpful to all levels of students, from the people who seem to be there for every class to those who are there for the first time.
Over the past few months, I have seen improvements not only in my technique, but also in my overall level of fitness. If you are looking for an enjoyable way to get a great workout and learn some very practical self defense at the same time, definitely give 360 a shot.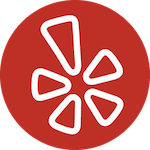 From moment one everyone has been so nice, informative, and so helpful. Went to my first kickboxing class and the instructor was helpful and made sure I was comfortable and doing things correctly! I love this place! I've been to 3 classes now and the instructors know my name and continue to help, support, and correct me. They keep pushing me to do more and keep working harder! Can't say how much I love coming here to kick butt!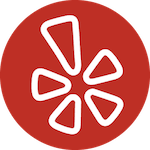 I'm a primo spectator and rarely the participator...which has led to my "fluffy" self. I tried a kickboxing class at 360 at the recommendation of a good friend and I am beyond happy that I made the choice to do so!! The kickboxing program is absolutely amazing! I went from pretty much no physical activity to taking 4 classes per week! The instructors are extremely motivating, very knowledgeable and are super helpful. Every participant that I've encountered in class is really friendly and I've noticed that the more experienced classmates are willing to share techniques to help you. If you're looking to attend a tea party, this is not the place for you! Classes are designed to push you and what you put into it will determine the results you get out of it! If you're on the fence about joining 360, jump over and do it!!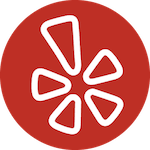 I enjoy the staff who teaches both Krav Maga and kickboxing. They have been helpful with positive critiques. I would highly recommend this place if you are looking to get in shape and want to learn how to defend yourself. No tricks or gimmicks, just plan straight forward hard work.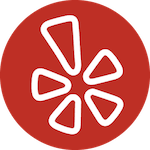 This place is great! The staff and patrons are both super friendly and attending classes is a great workout and self defense class.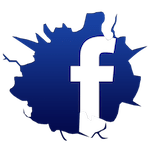 Kyle and Vic are superb instructors! They are down to earth and technical with the training showing you how everything is important. I can't stress how great this place is !!!!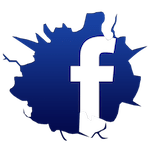 I love how comfortable the instructors and other members made me feel, I am new here and I thought it would be a little awkward but was not the case at all. Will definitely recommend!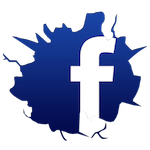 Kyle and Vic are one of the most knowledgeable and efficient instructors that have ever kicked my butt. Anyone that wants to learn discipline and defense against a wide variety of attacks in the REAL WORLD should definitely look into their facility, and look well to absorb what you can.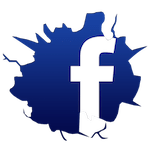 Best instructors, great group of people in the class. Flexible class schedules. Start running or take boot camp.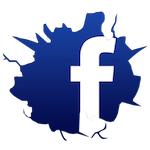 This place and the training are amazing, been here for little over five months and I'm feeling great.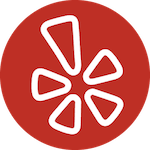 I have been training in different martial arts since I was little, and when I moved to SoCal for school I found 360. Going on two years with 360 I can honestly say it has been well worth my time and money.
One big thing that stands out to me with 360 is that they are constantly updating and improving the curriculum. They are not a school that is set in its ways and refuses to audit themselves, and what they teach.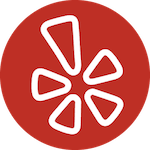 Great staff and instructors! been coming here for a long time and I love the workouts, the instructors really take an interest in you and push you! They are big on technique so you dont injure yourself. I do the kickboxing class and its an awesome workout and good way to release stress of the day. The krav classes are great too...they teach very well and they track your progress. Cant say enough good things about this place. try it out and bring friends im sure you will all love this place!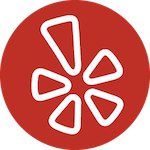 Friendly staff, great vibe, killer workout. If you're looking for a fun way to release some stress and sweat like crazy, your search stops at 360.
They're huge fans of perfecting technique, pushing you to your limits, motivation, and burpees.
I got wind of 360 from a friend who had gotten a groupon as a gift for some classes. She loved it, recruited me, and I've been hooked ever since. I think one of my favorite things about 360 is that all the instructors are all about pushing you to your full potential. It doesn't matter what your fitness level is, there is always a sense that they can see the fighter/athlete in everyone. Despite its popularity, I always feel like the classes are small enough so that each person, beginner or not, gets one on one attention when it comes to refining technique. Every instructor I've had has given me insight and corrections that, I feel, has made me better and pushed me to take everything I do to the next level. Its also NEVER boring. There's always something different about every class to keep your pumped and excited to see just how good they're gonna make you hurt that day. The atmosphere energizes you and the variety keeps your muscles nice and confused so that you're constantly seeing (and feeling) the fruits of your labor! I've been coming to 360 for two years now and I absolutely love it!
Check it out and bring a friend!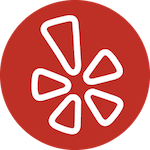 Awesome form of self defense. In my line of work i depend on the skills taught at this facility, whuch have never failed me. I recommend it to anyone interested in a good workout and in learning a reality based self defense program.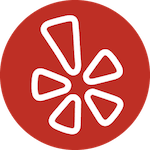 Best place ever! All the instructors are great, the classes are designed well, the location is good, the schedule is amazing, and the new building is awesome!
I trained here for almost a year and it was one of the best experiences of my life. Since I moved I've noticed how bad people's technique is and am so thankful I learned from the best at 360.
You will feel comfortable your first day no matter what your experience level is and after a few weeks you'll have some new good friends.
I'd love to try and get back there when ever my life lets me!
Thank you!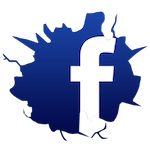 A place to train. A place to grow. A place to call home.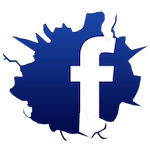 Awesome place to train to stay fit and keep your mind right , you never know what's coming , being ready for it Is Priceless !!!!!!(tactics and principles).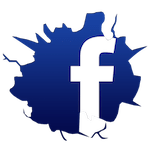 Great teachers! Friendly students! I love it! So glad a friend told about this place!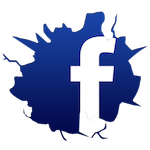 If you have the time and money,I'd highly recommended it. One of the best investments you will make. Stick with it.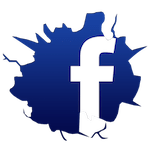 The Perfect Combo: Kyle is a great instructor! The fellow students are very welcoming. Doesn't get better then that!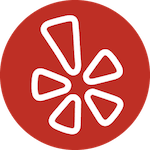 Since becoming a member 4 months ago, committing to 3 or 4 classes a week has been no problem (I try to add more when schedule permits) and am proud of myself after every single one. Most of this is due to that "being noticed" aspect that I was hesitant of in the beginning. Yes, the trainers push you but they often (or at least in my case) are trying to encourage you not to be too hard on yourself! They want you to get it, they want you to do well, and they want you to improve. The last thing they want is for you to get discouraged. On top of all that, everyone (staff and members) are genuinely nice and are supportive when a new person comes in. Everyone is there to help and work with you! It's amazing! You will not regret giving it a try!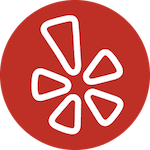 Over a year later, and I love this gym more than ever. Forget nine hours a week! At one point I was coming in closer to twenty!!! For me, that's insane. I'm the type of girl who uses her 24 hour fitness membership two times a year, so this type of work out schedule is a miracle for me. I hate exercising, so any place that can motivate me to get my butt in gear this often is a God sent! And it's fun too!!! What more can you ask for?
I took six months off due to an injury (non-gym related), and was really worried about coming back in. However, all my trepidations were totally unnecessary. The trainers, the students, even the owner himself welcomed me back with open arms, modifying routines and motivating me to push harder all with friendly smiles and warm encouragement. The people here are so great, it's almost hard to believe.
I can't speak for other gyms, but I know that I've found a home here at 360. :)