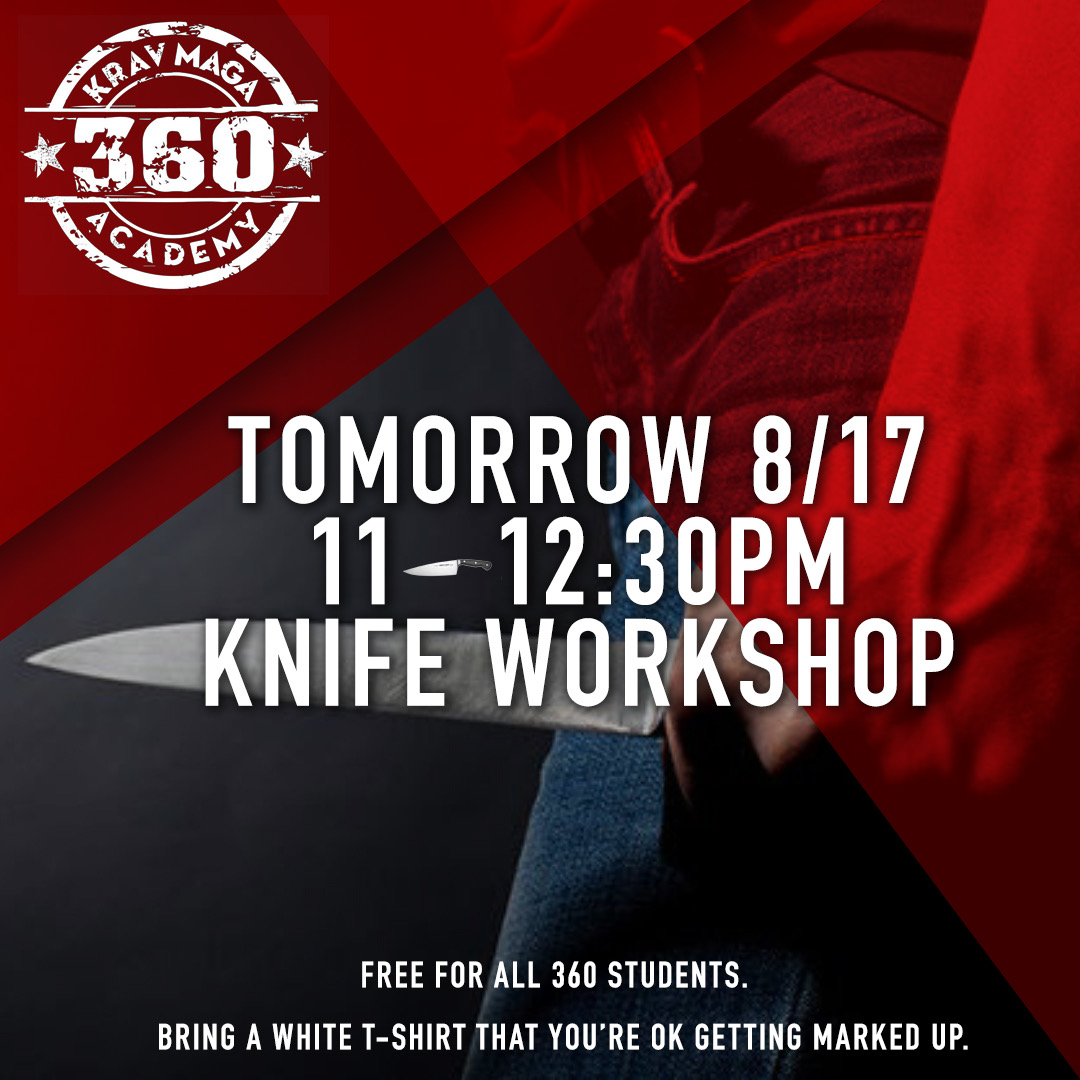 Saturday Aug 17th from 11am to 12:30pm we will have a special knife workshop at our 360 Krav Maga Long Beach.
The goal is to focus on some life saving techniques and create some familiarity with this extreme case scenario.
Knife attacks are dangerous and unfortunately very common everywhere. Our goal is to give all participants a fighting chance.
If you are a 360 you can just show up. If you are not a student and wish to attend, send me an email at alan@360kravmaga.com
make sure you wear athletic clothes and bring a white shirt you don't mind ruining. We will be using marking knives.
see you there