Master The Art Of Real-World Self-Defense In Our Krav Maga Classes
Take on the most effective self-defense training today and walk away feeling fitter than ever before. Our Krav Maga Classes in Long Beach are helping men and women of all ages and abilities stay safe in any situation and defend themselves at a moment's notice.
Adopted as the official fighting system of the Israeli Defense Forces, Krav Maga is now known worldwide as the most impactful self-defense system for everyday people to learn.
Check it out at 360 Krav Maga today! Just fill out the short form on your screen to get started!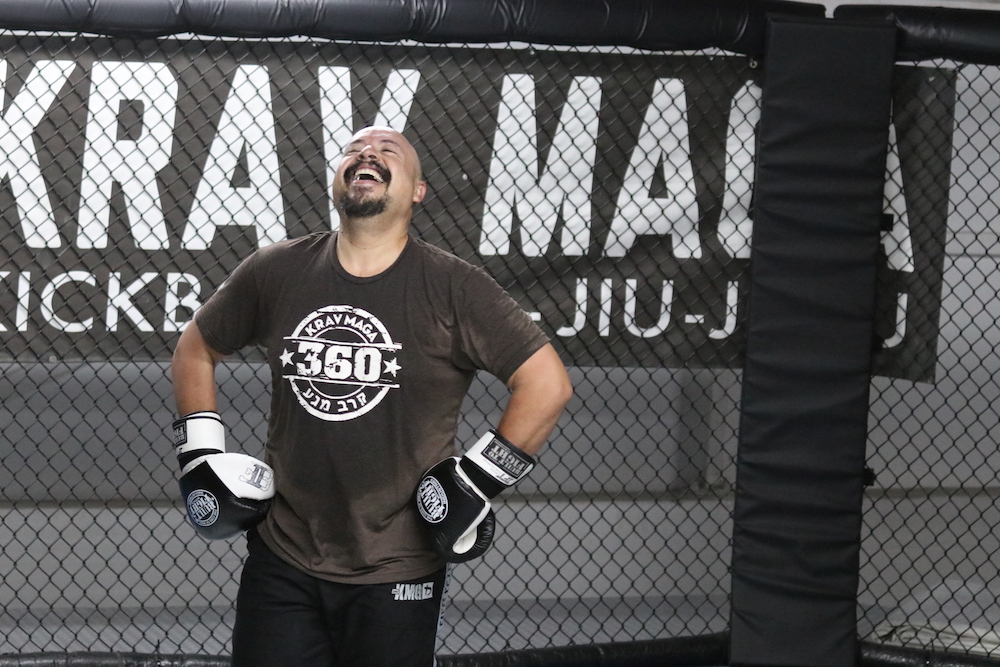 What Makes Krav Maga Training So Effective?
There are no rituals and drawn out techniques in the Krav Maga system. Instead, you learn straight-to-the-point self-defense that includes powerful strikes, dominating ground tactics and the best submission strategies for a real-world altercation.
From the moment you step through our door, our staff at 360 Krav Maga will push you to be faster and more efficient in everything you do.
But don't hesitate - no experience is required with us. Just a commitment to yourself and your safety.
Our Krav Maga Classes in Long Beach can help you:
React at a moment's notice in the face of danger
Maintain a level head in high-stress situations
Neutralize a threat with instinctive movements
And Don't Forget: Krav Maga Will Push Your Body Like Nothing Else Can
In a real-world altercation, you won't have time to plan your moves and take your time. You'll be reacting with rapid speed to defend yourself and in no time, your body will be exhausted.
That's why we push you during every Krav Maga class to do more than you thought was possible. We wear you down with repetitive movements and strength building exercises and then ask you to do even more!
In no time, you'll walk away with:
Lean, toned muscle gains
Incredible cardiovascular endurance
Boosted speed, strength, and agility
Unwavering self-confidence in any situation
Don't Miss Out On The Best Krav Maga Classes In Long Beach! Join Us At 360 Krav Maga Today!
The saying goes "you never need self-defense skills until you do." Don't wait until it's too late. Learn how to defend yourself and combine with the most effective fitness training you've ever experienced.
Our Krav Maga Classes in Long Beach are helping everyday men and women see sustainable results and stay safe in any situation. Try it out today!
Just fill out the short form on your screen to learn more about everything we have to offer at 360 Krav Maga.